Marcel's aviary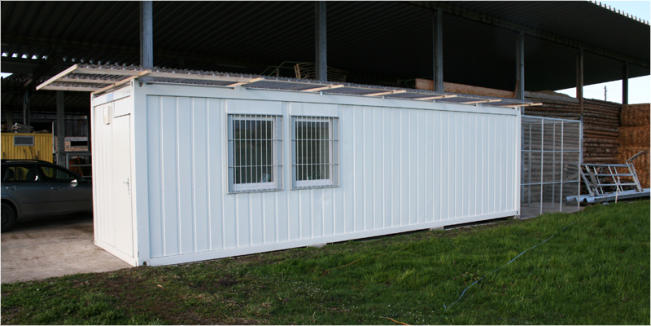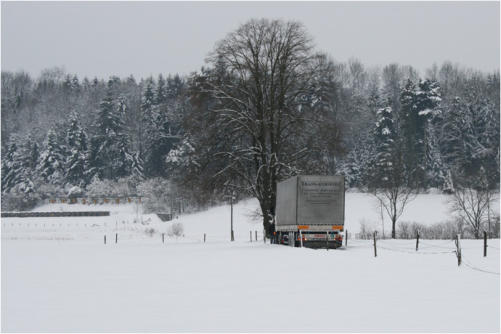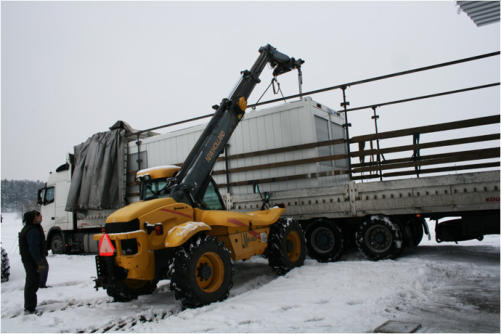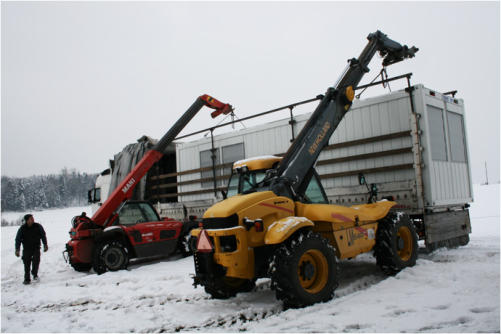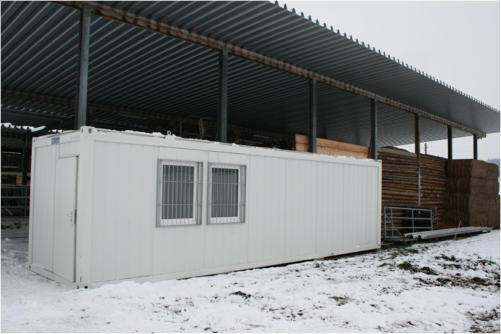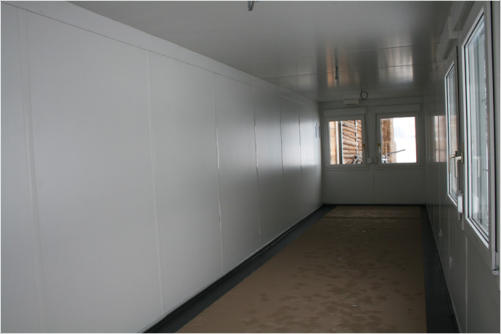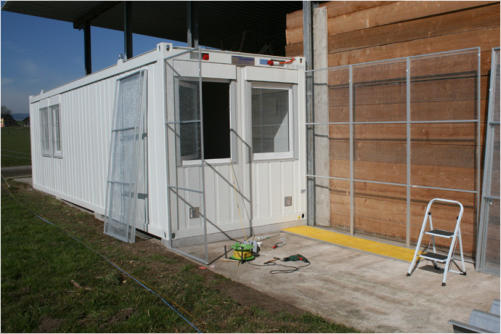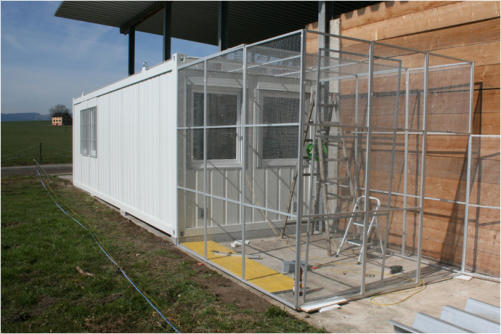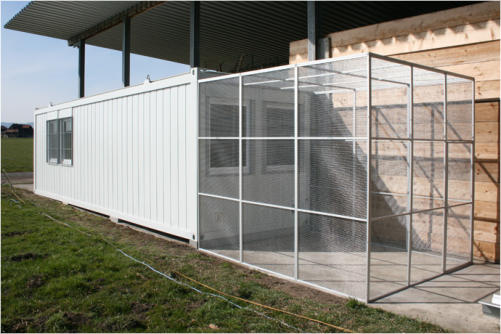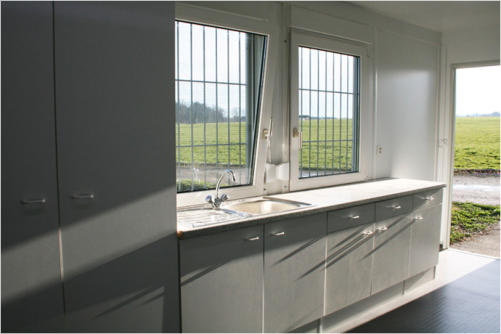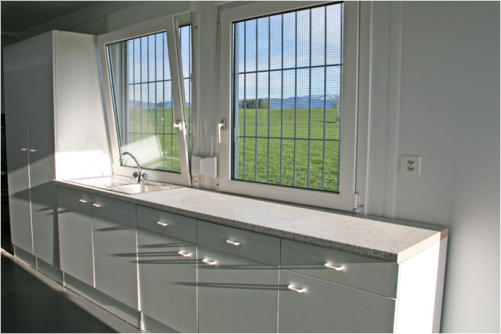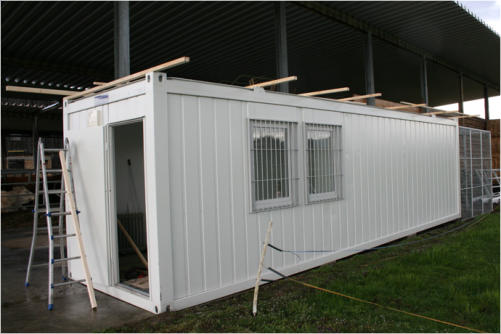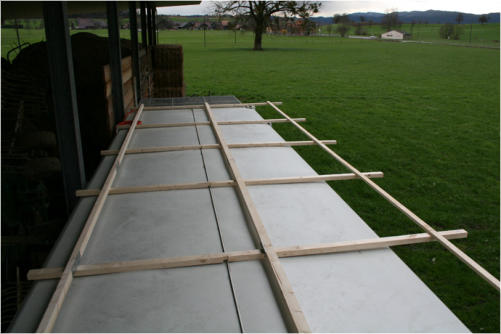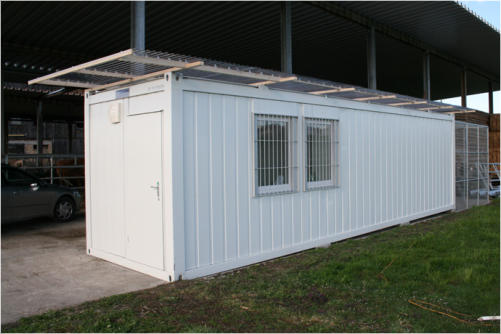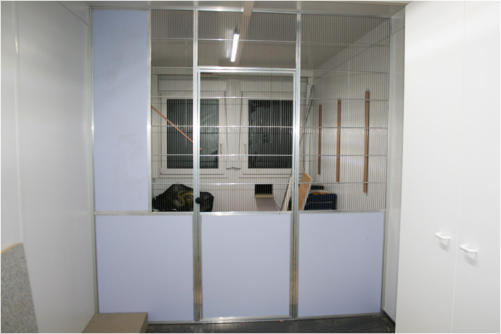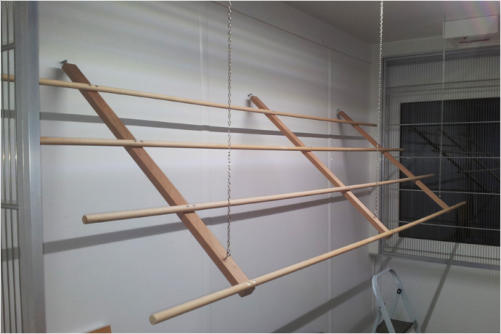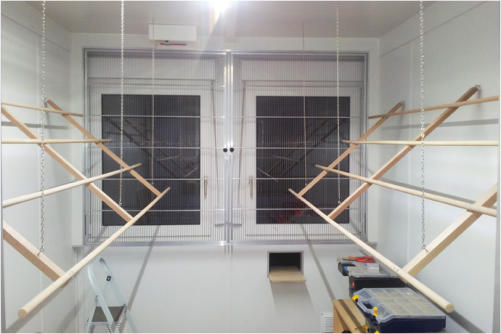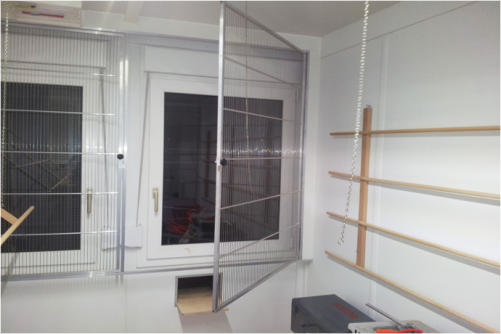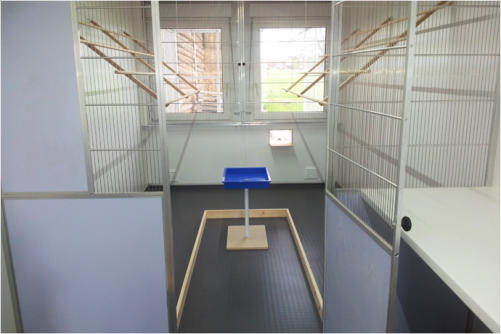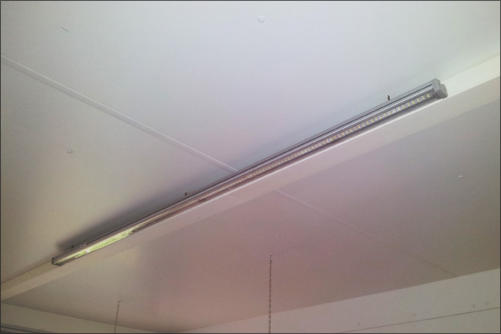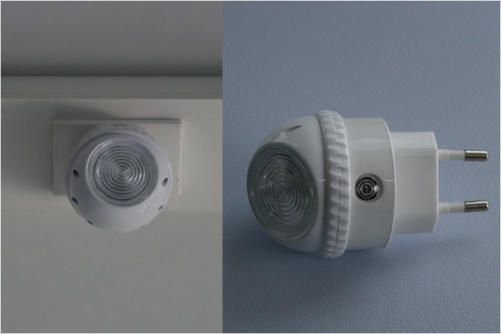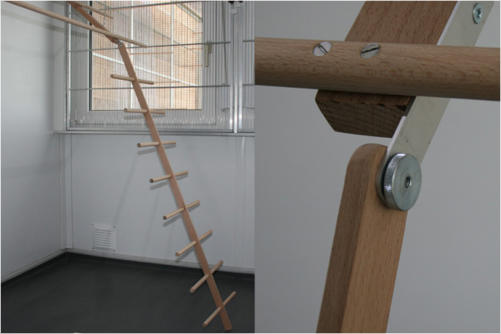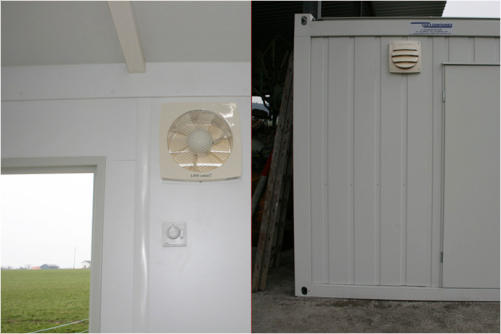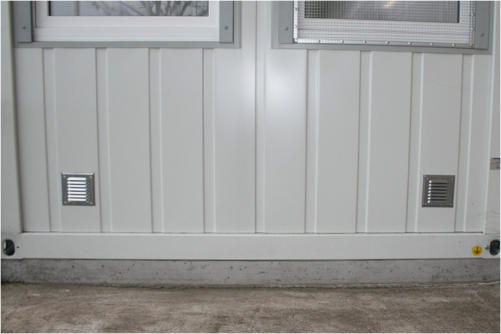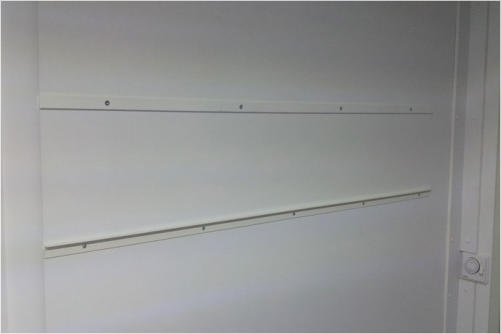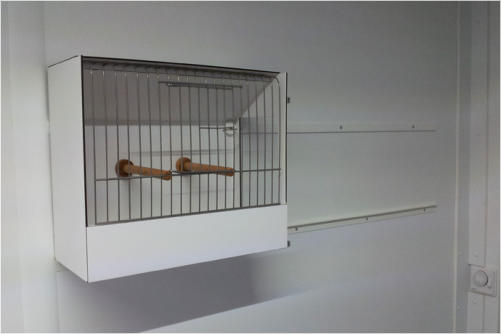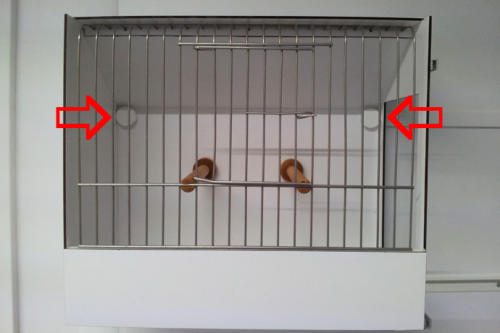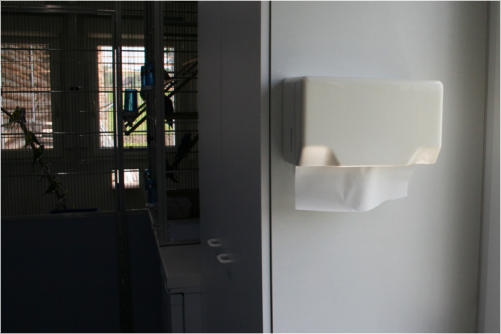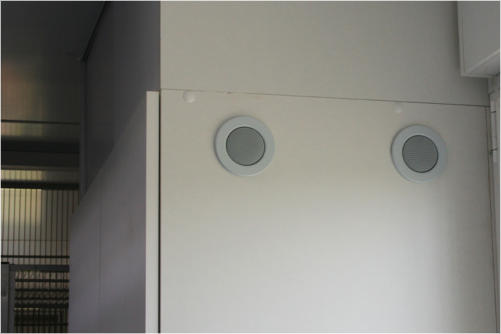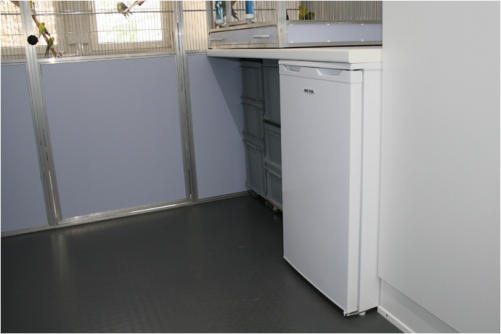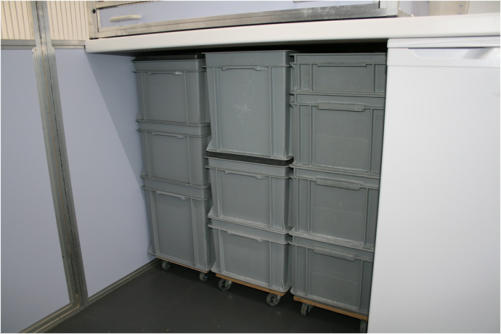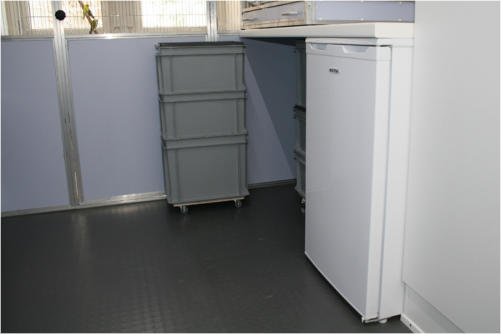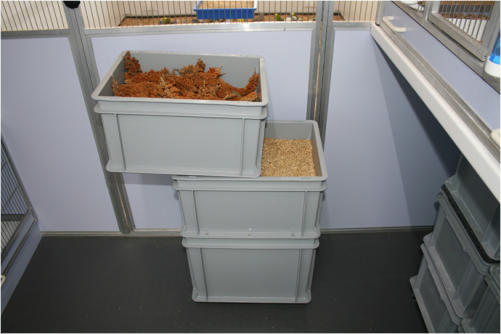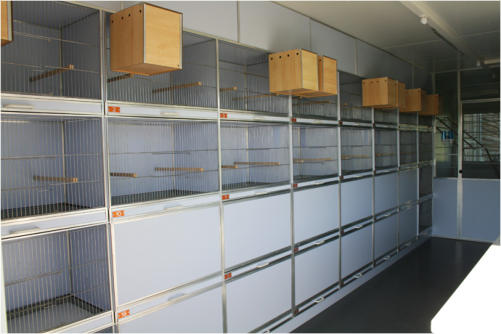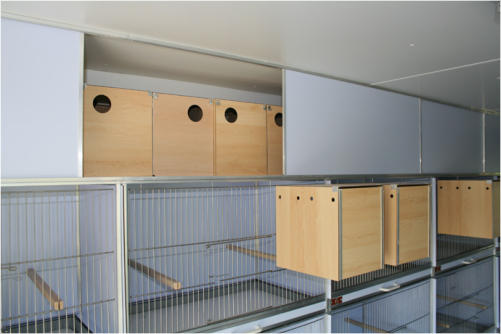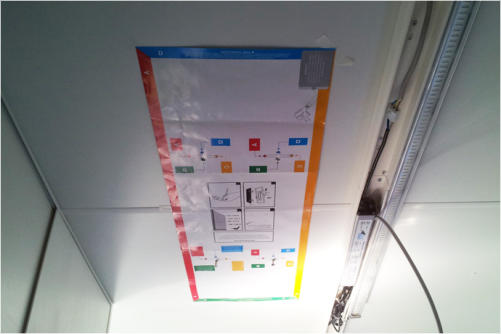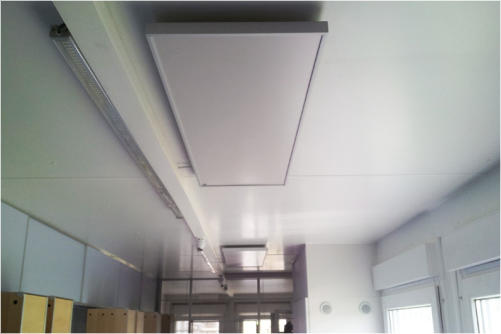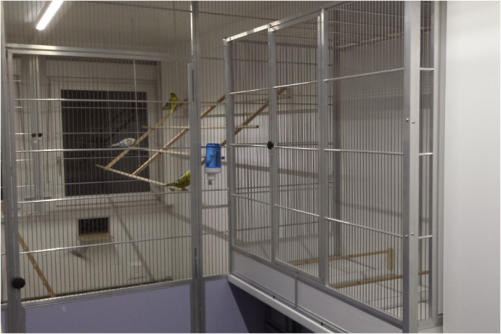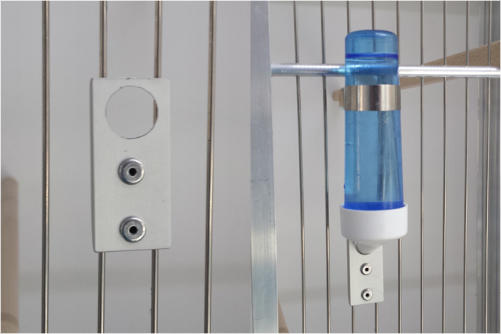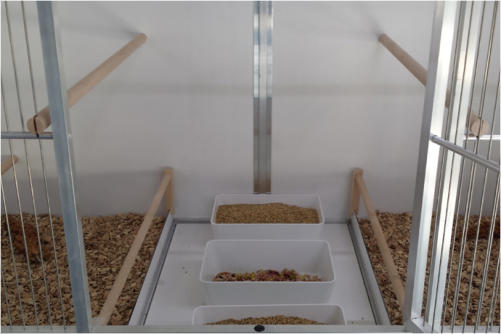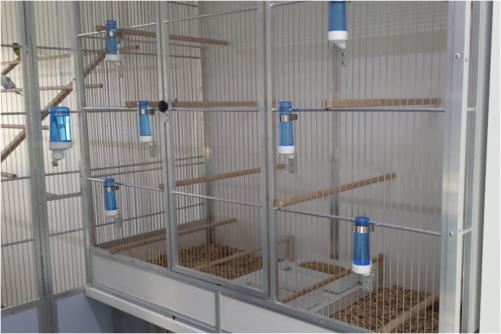 An office container from CONTAINEX in Austria is used
Floor plan: Indoor 892.5 x 224cm (L x W) and 234cm heigh
Breeding wall with 32 breeding cages and plenty of storage space above the cages
Kitchen front with large storage space and cold and hot water
The container was delivered on
13.02.2013...
Despite a bit of snow, the
unloading took place without
any major problems...
Even if there is a second crane
was needed...
The prepared base also fit
perfectly...
The interior work can begin...
The outdoor flight is set up...
300 x 250 x 240cm (L x W x H)…
The kitchen is now also built in...
With cold and warm water...
The first roof racks are
installed...
The finished wooden structure...
Roof construction including
canopy…
The inside flight von OESIEG…
The perches 4 x 2.5m long…
Attached on both sides in the
iniside flight…
The windows can be opened
very easily…
The inside flight is ready…
For the lighting, 3 LED lights
140cm long, SOLAR STINGER
type DAYLIGHT (6500 ° K LEDs)
with 24 watts from ECONLUX are
used…
The light LUNETTA (0.4 W) from
OSRAM with a brightness sensor
is used as night light (3 pieces
for the whole bird room)…
Perch ladder so that all birds can
also reach the higher perches…
The NOVUS LHV 225 fan with
900m3 output per hour is
controlled by a SUEVIA 248 T30
timer from CONRAD…
On the other side of the container,
2 ventilation inlets, each 120mm in
diameter…
2 power magnets from
SUPERMAGNETE, each with an
adhesive force of 20kg, hold the
show cage in position…
2 built-in speakers, the radio is
safe and dust-free in the
cupboard…
A refrigerator makes life in the
bird room easier, vegetables,
salad... and even a beer...
Plastic boxes on wheels in
different sizes...
For seed mixes, grit, sawdust...
The complete breeding wall with
32 breeding cages...
And enough storage space for
the nest boxes...
The outdoor flight is now ready…
Mounting template for the two
Infrared-Panels from ECOFORT...
The two Infrared-Panels
(90 x 30cm) with 300 watts of
power are installed…
The new baby flight from
OESIEG…
Nippel drinkers with "self made"
holder…